Car Hail Damage Repair Holly Springs, NC
Powerful storms across Eastern and Central North Carolina often bring hail that can damage your vehicle. Hail damage to car repair from Dent Dominator will restore your vehicle to its pre-loss condition, preventing a decrease in value. Our paintless dent removal services in Holly Springs, NC are perfect for the restoration of damage from hail, acorns, and small rocks.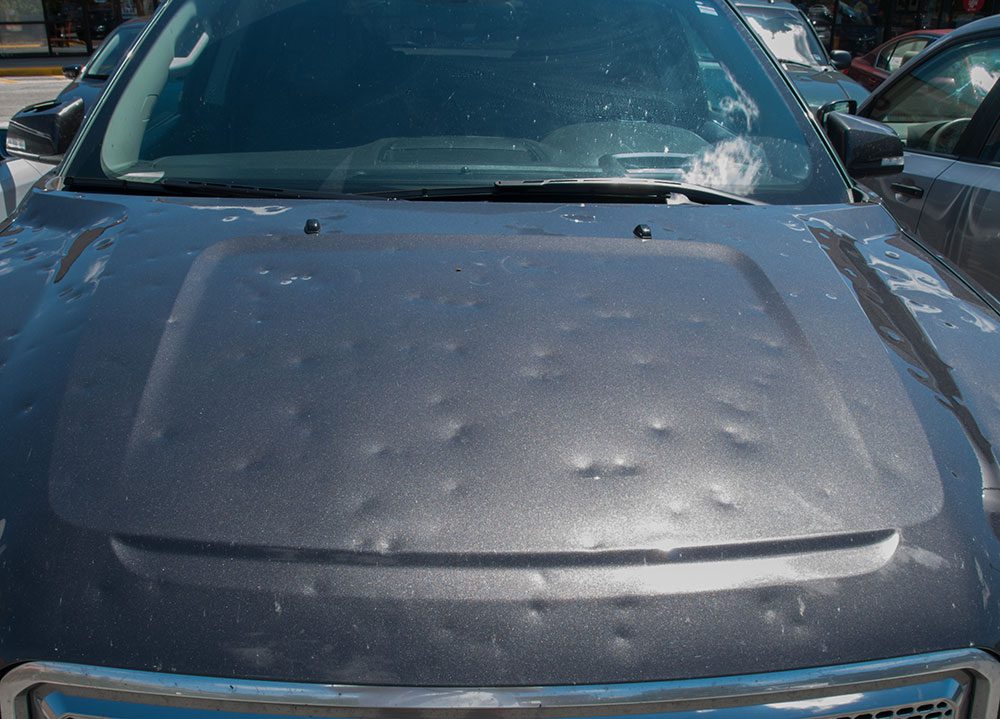 Paintless Dent Removal Services & Hail Damage to Car Repair From Dent Dominator
More than just a hail damage to car repair expert, Dent Dominator can assist with the claims process as well. Your insurance company will cover most claims and cover paintless dent removal services without increasing your rates. Give Dent Dominator a call at (919)-714-9196 or contact us online. One of our dent removal experts will inspect the damage and write an estimate, as well as happily answer any questions pertaining to the insurance claims process so you can get the hail damage to car repair services you need in Holly Springs, NC.
When your claim is authorized, Dent Dominator will remove all traces of hail damage using the most sophisticated paintless dent removal services available. Our hail damage to car repair technicians are the most knowledgeable and experienced professionals in the area, and will make your car or truck look the way it did prior to the damage. Contact Dent Dominator in Holly Springs, NC for all of your minor collision, door dent and dings, and hail damage to care repair needs.
GET A FREE QUOTE ON CAR HAIL DAMAGE REPAIR HOLLY SPRINGS, NC
Contact Dent Dominator online or by calling (919)-714-9196 to schedule an estimate or paintless dent removal services in Holly Springs, NC and surrounding areas. We are the area leaders in hail damage to car repair, proudly serving Raleigh, Apex, Cary, Wake Forest, Morrisville, Chapel Hill, Durham, Holly Springs, NC and nearby locations we serve. For paintless dent removal services for your car, truck, or vehicle, including including high end, luxury, supercars, and collector cars or wheel & rim repair, window tinting, and ceramic coating in Holly Springs contact Dent Dominator.