Wheel & Rim Repair Raleigh, Cary & Beyond
If your car has a bent rim or wheel, it can lead to more serious issues if it isn't taken care of. At Dent Dominator we repair bent and damage wheels & rims so you won't be able to tell they were ever damaged in the first place. We also have the ability to paint your calipers & change the color of your wheels, if you are just thinking about a new look.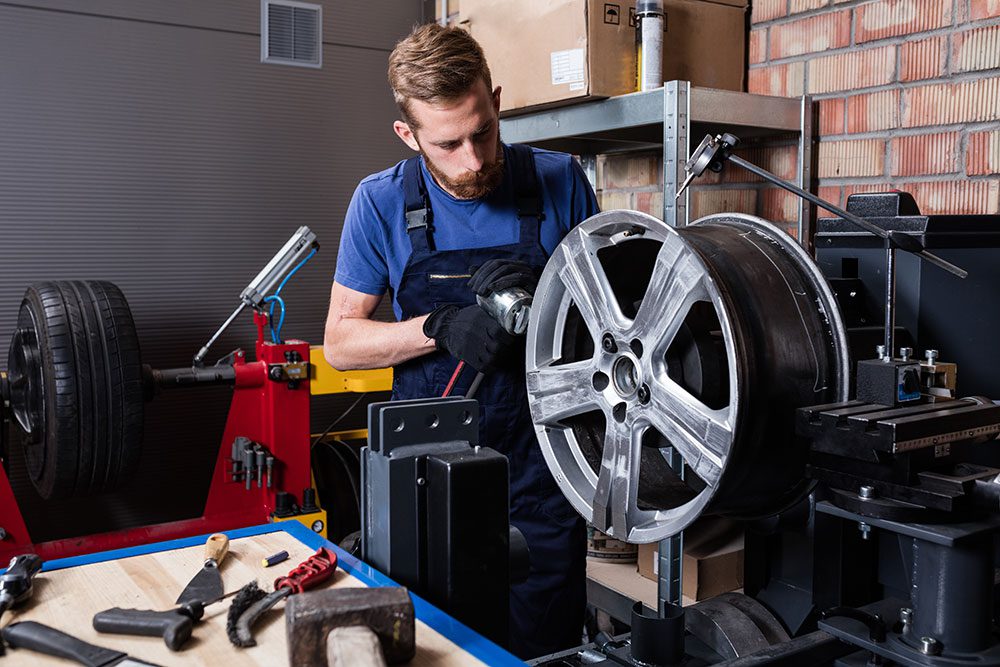 Scratched & Bent Wheel & Rim Repair in Raleigh NC
Every so often drivers take a sharp turn and hit a curb, or hit a pothole that just couldn't be avoided. It might not seem like a problem at first, but when you arrive at your destination and get our of your car, you might notice that your rim is bent or scratched. A damaged rim or wheel doesn't look nice, but the damage can be more than just cosmetic. Bent rims can cause vibrations while driving, loss of tire pressure, issues with alignment, and can even make you pull to the side when braking. Fortunately, Dent Dominator is able to remove unsightly scratches and repair bent rims, making it safer to drive and keeping your car looking good at the same time.
Specializing in Machine Finish & Powder Coating Wheels in Raleigh
We understand that not all wheel work is because of damage, some of our customers just want to change the look of their car. Getting the color of your wheels changed is one way to give your car a fresh new look. Dent Dominator uses a powder coating painting technique that is affordable and will last for up to 20 years.  Get a free quote on changing the color of your wheels or rims in Raleigh today.
Get a Free Quote On Rim & Wheel Repair in Raleigh NC
Dent Dominator is the name you can trust when it comes to wheel & rim repair in Raleigh & the surrounding areas. We'll keep your car running smoothly while making sure it looks great. We also offer dent repair for high end luxury cary, ceramic coating, and window tinting, door dent repair, car hail damage repair, and minor collision repair in Raleigh, Cary, Durham, Holly Springs, Morrisville, Chapel Hill, Wake Forest & Apex. Give us a call at  (919)-714-9196 or contact us online for a free estimate on wheel & rim repair Raleigh NC.