Minor Car Collision Repair Raleigh NC
You've just been in a small fender bender. Damage is minimal, and no one was hurt, but now what? Without repair, your car's value will decrease. Traditional repair methods are more expensive and will require blending of your paint job and still may not look like the original. Either way it will decrease your cars value due to being repainted. Thankfully, paintless dent repair techniques are an option for minor car collision repair Raleigh and surrounding area.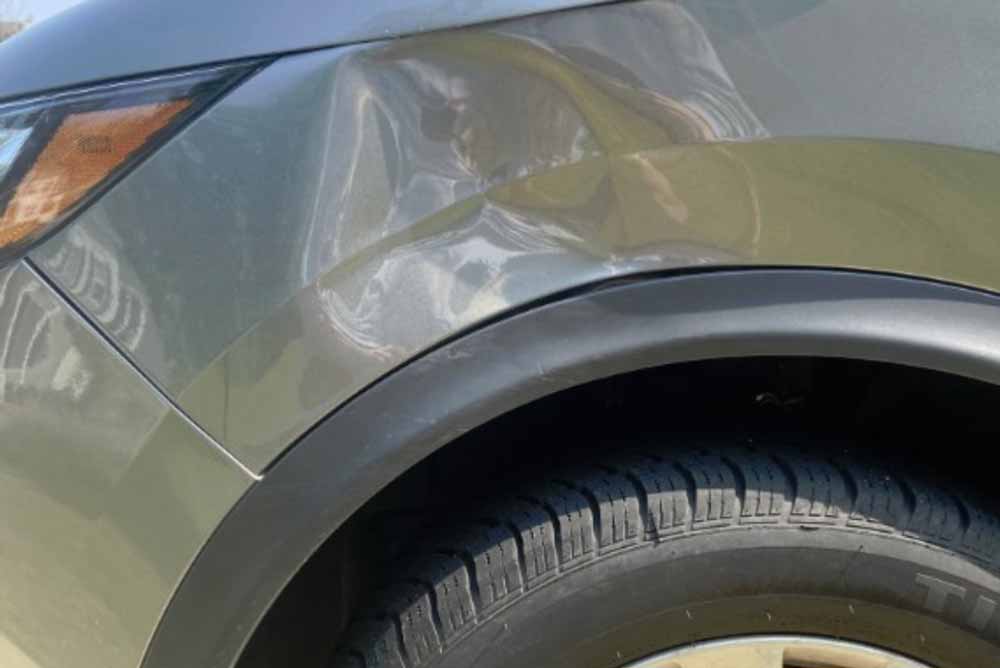 Raleigh and Surrounding Triangle Area Car Collision Repair With Paintless Dent Removal Techniques
Dent Dominator is your local expert source for paintless dent repair techniques, or PDR, for Raleigh, minor car collision repair. Our service technicians are experts in removing dents and dings from your vehicle. We can also assist with insurance claims and filing. Contact us online or by calling (919)-714-9196 for an estimate. One of our Raleigh car collision repair experts will inspect the damage done, provide a quote for your Raleigh car collision repair, and answer any questions you may have.
Whether or not you file a claim with your insurance company, Dent Dominator will use paintless dent removal techniques to expertly remove your car's damage. Dent dominator is your minor car collision repair Raleigh source, and can also provide assistance with hail damage repair, door dent repair, and other paintless dent repair services in Durham, Holly Springs, Cary, Chapel Hill, Apex, and surrounding areas. Paintless dent removal techniques are the best way to restore vehicles with minor body damage, and is a less expensive option as well. Contact the pros at Dent Dominator today for minor car collision repair Raleigh NC.
Contact Us For An Estimate on Minor Collision Car Dent Repair in Raleigh NC
When you need minor car collision repair Raleigh, contact the experts at Dent Dominator. Our paintless dent removal techniques will restore your vehicle to its pre-collision condition, and are perfect for any type of vehicle, including: hail damage repair for cars, door ding repair, high end luxury, supercars, and collector cars. We also provide wheel & rim repair, ceramic coating, and window tinting in Raleigh & the surrounding areas. We provide our services to customers in Durham, Cary, Raleigh, Morrisville, Wake Forest, Holly Springs, Chapel Hill, Apex and the Triangle. If you need minor collision repair in Raleigh, contact us online or give us a call at (919)-714-9196.