#1 For Window Tinting in Raleigh
Your car is a big investment, so it's important to protect it so it will last a long time and retain it's value. Not only can window tinting help protect the interior of your car, it can reduce glare making it more comfortable to drive. Contact Dent Dominator for a free quote on Window Tinting in Raleigh NC.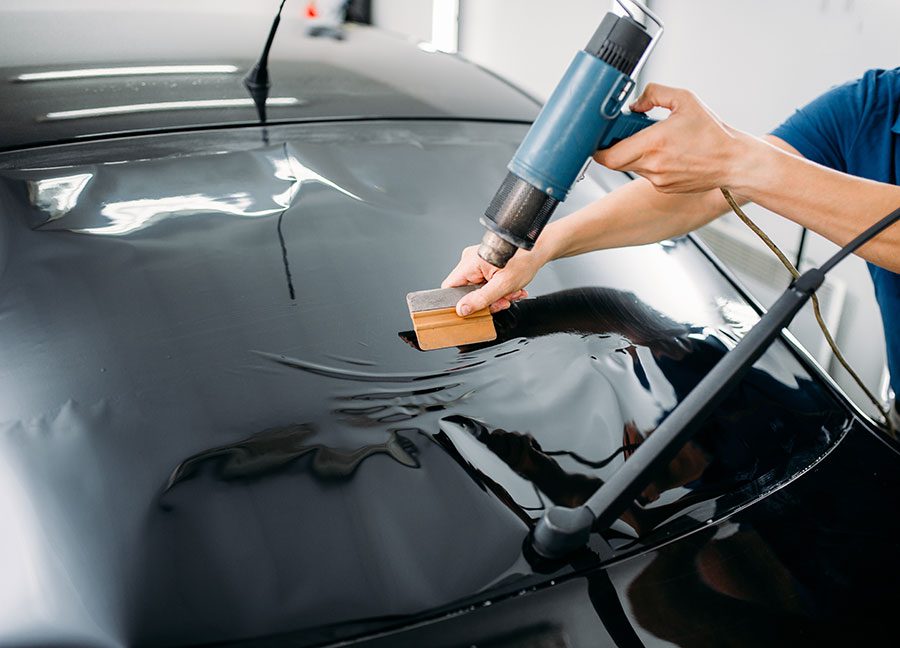 Why Should You Get Your Car Windows Tinted In Raleigh?
If you've lived in North Carolina during the spring and summer, you are no stranger to the hot sun beating down on your car. If you've ever entered your car on a hot day, you might have noticed that it feels like an oven when you open the door. While the insides of your car is developed to withstand heat, over time the upholstery might start to fade. Window tinting will block the harsh UV light, protecting your cars interior and keeping the interior cooler. Of course, protecting your car isn't the only benefit to having your windows tinted! Many people who come to us for Raleigh window tinting are interested in their privacy, or giving their car a custom look. Some of our clients use our service to cut down on glare from the sun to make driving safer, and more comfortable.
Why Choose Dent Dominator For Window Tinting?
It doesn't matter why you want your windows tinted, but it does matter where you go to get them tinted. Make sure that your window tinting provider uses high quality window tints and knows how to properly apply them. A bad tint job looks awful, but it can also lead to bubbles, lines, and gaps that can become larger over time. At Dent Dominator we use high quality window tints from Suntek Films, which come with a warranty against peeling cracking and adhesive failure. More importantly, we take the time to carefully apply the tint to each window so it will last for years to come.
Get a Free Quote On Window Tinting Raleigh, Cary & The Triangle.
If you are looking to protect your car, make driving more comfortable, or just want to customize the look of your vehicle; Dent Dominator has you covered. We are a leading provider of window tinting Raleigh, Cary, and the Triangle and welcome the chance to answer any questions you may have about our window tinting services. We also provide a number of other services for your car, such as hail damage repair, minor collision dent removal, door ding repair, wheel & rim repair and ceramic coating. Because of our commitment to quality & excellence, we have customers come to us from Wake Forest, Morrisville, Holly Springs, Apex, Durham, Chapel Hill, and throughout all of North Carolina. Give us a call at (919)-714-9196 or contact us online  for a free quote on window tinting in Raleigh & beyond.