Paintless Car Dent Repair Apex NC
Dent Dominator is your paintless car dent repair source in Apex NC and surrounding areas. When your car, truck, or vehicle has experienced hail damage, been involved in a minor collision, or suffered a door ding or dent as a result of another vehicle or stray shopping cart, our paintless car dent repair services are the perfect solution. Cars and trucks with custom paint or decal work are difficult to repair using traditional means without affecting the custom work. Paintless car dent repair from Dent Dominator is the perfect solution for repairs while maintaining the custom look of your car. Contact Dent Dominator in Apex, NC by calling (919)-714-9196 or contact us online today.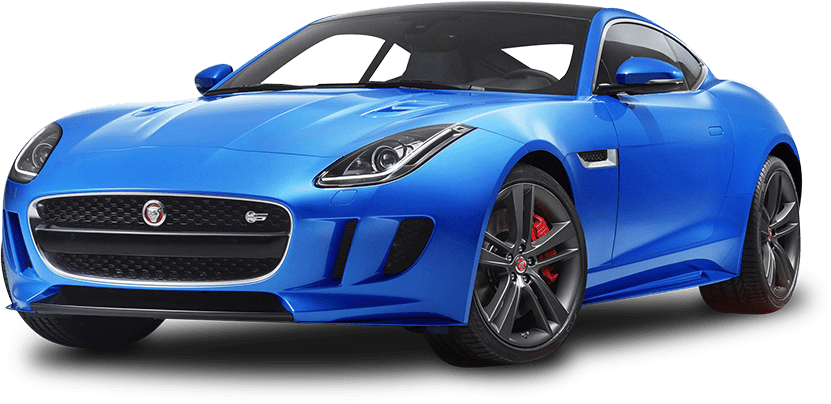 Hail Damage Repair in Apex NC
When powerful storms damage your car, truck, SUV, or vehicle, contact Dent Dominator for hail damage repair in Apex, NC. Our paintless dent removal services are perfect for the small dings and dents left by hail, acorns, tree limbs, and other small items that damage the surface of your vehicle. Don't let weather related damage to your vehicle get you down. Contact Dent Dominator for hail damage repair.
Minor Collision Repair in Apex NC
Have you been involved in a fender bender or minor collision? Paintless dent repair may be just the solution you are looking for. The technicians at Dent Dominator can assist when your vehicle has been involved in a minor collision by providing the paintless dent removal services you need. Contact us today for an estimate on your minor collision repair in Apex, NC or for questions about paintless dent repair services.
Door Ding & Dent Repair Apex NC
Nothing is more frustrating than returning to your vehicle to see that it has been damaged by a runaway shopping cart or by another motorist parked too closely. When you need professional door ding & dent repair in Apex, NC, trust the professionals at Dent Dominator. We provide door ding & dent repair that won't affect your paint or decal work by using paintless dent removal technology.
Repairs For Custom, High End, Luxury, Collector, & Supercars
When your custom vehicle sustains damage, you may wonder how to get repairs without affecting its current look. Dent Dominator offers state of the art paintless dent repair services that restore custom, luxury, and high end cars in Raleigh, NC & the Triangle area of North Carolina.

Window Tinting Apex NC
Looking for a custom look to your new car? Maybe you want to cut down on the harmful UV rays from damaging your car's interior? Perhaps glare from the sun makes it harder to drive. There are any number of reasons that you might be looking for window tinting in Apex NC.. At Dent Dominator we have you, and your car, covered. Get a free estimate on window tinting in Apex NC by contacting us by phone or online.
What Our
CUSTOMERS
Are Saying
I backed into an immovable object which left a deep dent in the fender of my van. I postponed getting it fixed because I didn't know where to go and anticipated getting ripped off and unhappy with the final repair. Thankfully, I found Dent Dominator on line, sent Ken a photo and he immediately called me back with an estimate and offer to do the repair that same day--- while I waited. WHAT? Nobody goes the extra mile....but Ken does! I enjoyed a pleasant hour in his comfortable office area where visitors are offered free coffee, soft drinks, TV and snacks. When Ken showed me the repaired fender, I couldn't believe my eyes. It looked like brand new!! Ken is professional, friendly, skilled and passionate about what he does. And what he does is nothing short of magical!!
Jere Stevens
09:08 27 Apr 22
Excellent customer service and outstanding dent repair.
Sally Haden
18:48 18 Mar 22
Ken removed a nasty dent on my 2021 4Runner. There was damage from a tree branch right at the top of the passenger rear door, across the body line, approximately 3 inches in length. I dropped the car off in the morning and had it back just after lunch. I couldn't even tell there had been a dent, even knowing exactly where to look.
Vince Newbaker
18:53 17 Mar 22
Great service, great guy very pleased with my experience!
Bryan Anuel
18:29 07 Mar 22
Did more work than original estimate in less time then estimate for the same price estimated. More for less... can't get much better than that.Waiting area was also nice. Clean, coffee, cookies, snacks, TV.
Jonathan Phillips
22:19 05 Mar 22
Great work! Fast and flawless!!
David Shoup
00:14 01 Mar 22
Ken and his team are absolutely wonderful. From the time i dropped off my G63 until i got it, everything was great. He had a challenge with a huge dent in the rear. It took a week (fixed a lot of other door dings and a hood) and when i got it back, it looked like it rolled off the showroom floor. He even washed it. I have many vehicles, and he is my new Go To for dents.Thank you guys!!!!!
Ryan Profitt
21:26 25 Feb 22
Awesome experience from start to finish! I scraped the side of my brand new pickup on a low concrete pole in a parking lot. There was a dent on the body line and some scrape/rub marks as well. Brought it over to Ken at Dent Dominator. Ken took a look and said he could take care of it and made time in his schedule to get it done that day. He and his lovely wife Jamie, who runs the office, are awesome people. Down to earth great folks. We talked like we were old friends. Ken wrote the estimate, which was very fair, and I left my truck with them, but not before grabbing a warm cookie :-). As promised, the job was completed the same day, and looked fantastic. Nobody would ever know it had been damaged. Ken is a true artist. Highly recommended — A++++++.
Andy Glade
01:42 25 Feb 22
Super helpful and responsive
Ken did work on my mustang and you can't even tell that I was hit. It looks as good as new. When I first called they made sure I was helped on the spot without much waiting and the hospitality and knowledge about dent removal is incredible.
Andrew Grobe
13:49 23 Feb 22
Contact Dent Dominator In Apex NC
For the most professional hail damage repair, minor collision repair, and door ding & dent repair services in Apex NC, contact Dent Dominator online or by calling (919)-714-9196. Our paintless car dent repair services will restore your vehicle without affecting custom paint or decal work, making our PDR services perfect for luxury, high end, collector, and supercars. Trust Dent Dominator for all of your paintless car dent repair services in Durham, Raleigh, Cary, Holly Springs, Chapel Hill, Morrisville, Wake Forest, and Apex, NC.