Paintless Dent Removal for Durham Minor Collision Repair
When you are involved in a minor accident in your car truck or SUV, you may not have major damage, but minor dents can still lower your car's value and ruin it's look. If you have dents from a minor collision, contact Dent Dominator for a free estimate on paintless dent repair in Durham NC.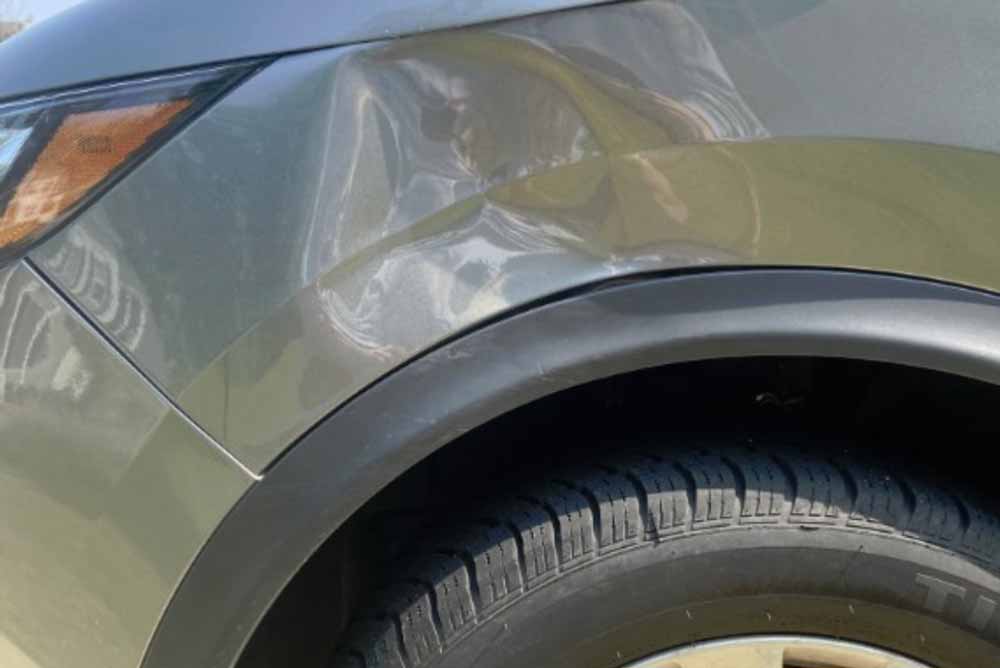 Minor Car Collision Repair in Durham NC
If you have been involved in an automobile accident in Durham NC, contact Dent Dominator for truck and car collision repair. Using paintless dent removal techniques, our service team will provide Durham minor collision repair services that completely restore your vehicle. Unlike traditional collision repair services, paintless dent removal is an affordable, less intrusive car collision repair method, and therefore perfect for luxury, custom, and high end cars and trucks. No matter the make and model of your vehicle, contact the paintless dent removal experts at Dent Dominator for Durham minor collision repair needs.
Dent Dominator does more than just provide expert car collsion repair. Our team is dedicated to assisting customers understand the paintless dent removal process, as well as with questions about insurance filing and claims. When you contact us, we schedule an appointment to inspect the damage, provide a car collision repair quote, and take the time to answer any questions or concerns you may have. For all your Durham minor collision repair needs, contact Dent Dominator online or by calling (919)-714-9196.
CONTACT US FOR A FREE QUOTE ON MINOR ACCIDENT DENT REMOVAL DURHAM NC
Maintain the investment on your vehicle and contact Dent Domintaor for Durham minor collision repair. Using state of the art paintless dent removal technology, we will provide car collision repair services that restore your vehicle to the condition it was in before the accident. Whether you need hail damage repair, door ding & dent repair, or Durham minor collision repair, the paintless dent removal services from Dent Dominator are the solution you have been looking for. We now also provide window tinting, wheel & rim repair, and ceramic coating in Durham NC as well. Contact us for car collision repair in Durham, Raleigh, Wake Forest, Chapel Hill, Apex, Morrisville. Holly Springs, Cary, and other areas we serve today.