Car Hail Damage Repair Cary, NC
Hail damage to your car or motor vehicle can have devastating effects. Multiple small dents and dings look unsightly and can lower the value of your vehicle. Fortunately, Dent Dominator provides car hail damage repair and paintless dent removal in Cary, NC and surrounding areas. Our professional services will restore your vehicle to its former glory.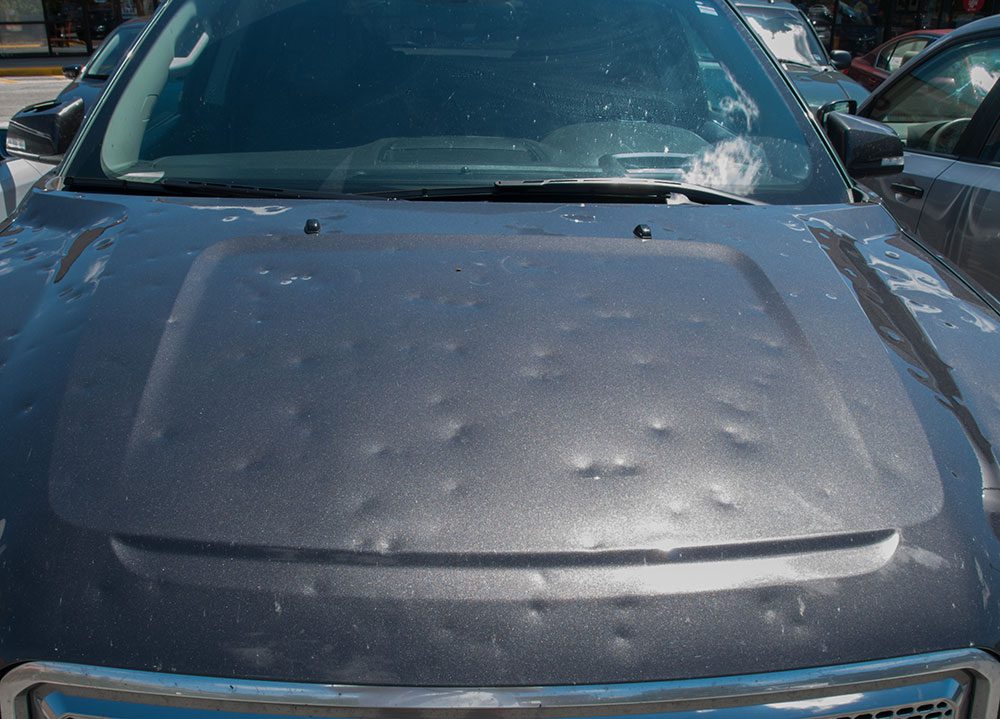 Paintless Dent Removal & Car Hail Damage Repair in Cary, NC
The first step in repairs for car hail damage is to file a claim with your insurance company. Unlike many forms of claims, a properly filed car hail damage claim will not result in higher insurance rates. The experts at Dent Dominator are happy to assist you in filing a claim. Give us a call at (919)-714-9196 or contact us online to schedule an estimate. A technician at Dent Dominator will happily examine any damage, prepare a quote, and help you with questions and concerns about the proper filing of claims.
Once repairs have been authorized, Dent Dominator will get to work providing expert paintless dent removal. With vast experience and the highest in industry tools and technology to handle car hail damage, Dent Dominator will provide paintless dent removal services guaranteed to restore your car, truck, or other motor vehicle. Contact the paintless dent removal experts in Cary, NC for car hail damage repair today!
GET A FREE QUOTE ON CAR HAIL DAMAGE REPAIR IN CARY NC
Contact Dent Dominator online or by calling (919)-714-9196 for an estimate on your Cary, NC car hail damage. We are the professional source for paintless dent removal, wheel & rim repair, ceramic coating, window tinting, minor collision and door ding repair, and services to high end, luxury, supercar, and collector cars in Raleigh, Chapel Hill, Wake Forest, Holly Springs, Morrisville Apex, Durham, and Cary, NC. Contact us today!